HYDRAULIC OIL
HYDRAULIC OIL Our products are designed to meet and / or exceed commercial speciffiications and have demonstrated exceptional resistance to severe load and temperature conditions ; properties which are also beneffiicial to the heavy industrial segments. Applications are in certain axial piston pumps which are fiffiitted with silver plated slipper and may also be used in some instances as bearing oils in the textile or other industries.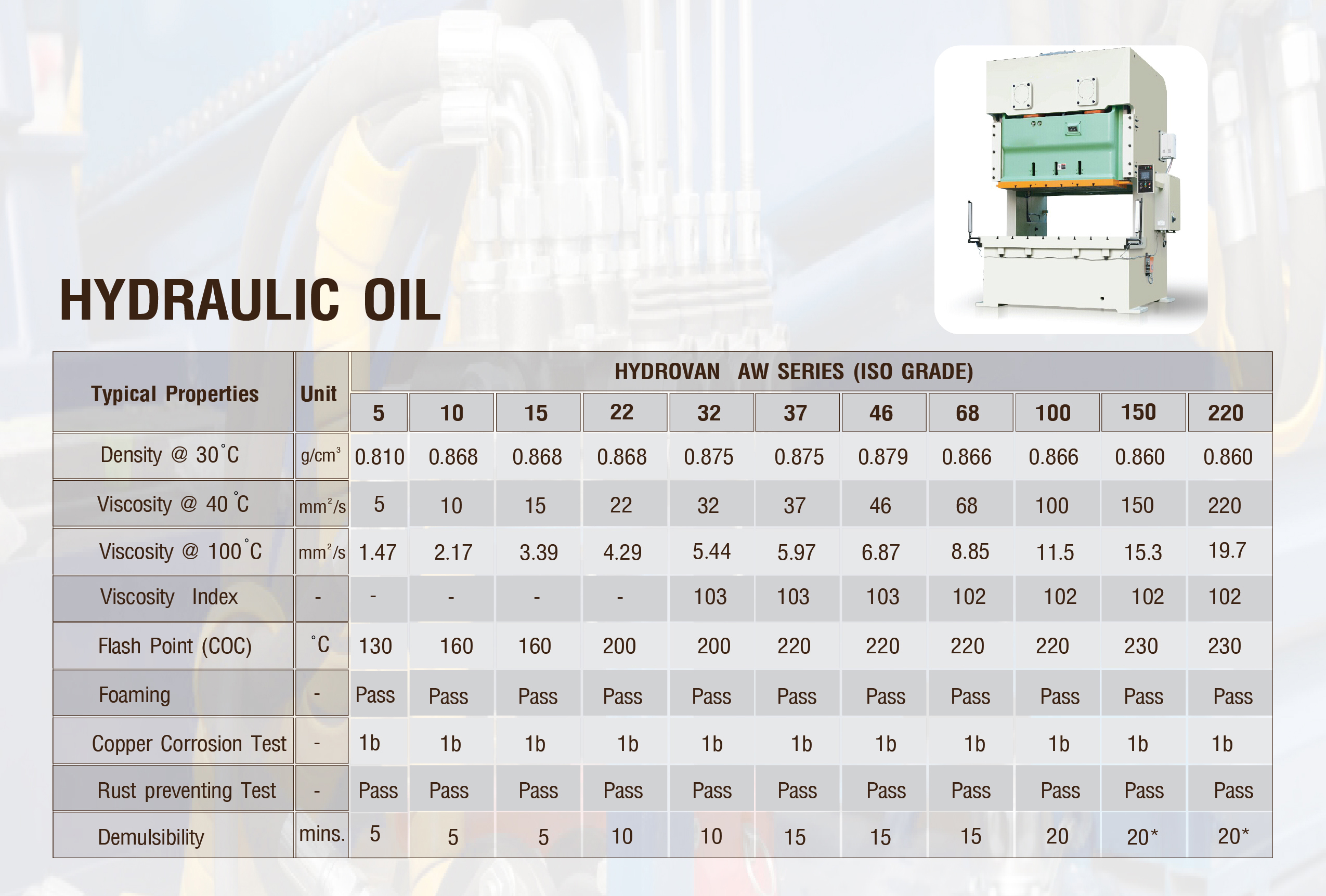 HYDRO-VAN AWA SERIES are ideal for use in hydraulic systems under severe condition. Applications include plant and machine hydraulic system, machine tool (CNC), gearboxes, heavy equipment, bearing lubrication system and more applications require the oil with excellent anti-wear, anti-oxidation and viscous properties. HYDRO-VAN AWA SERIES are suitable for gear, vane and piston hydraulic pumps, except containing silver and cadmium.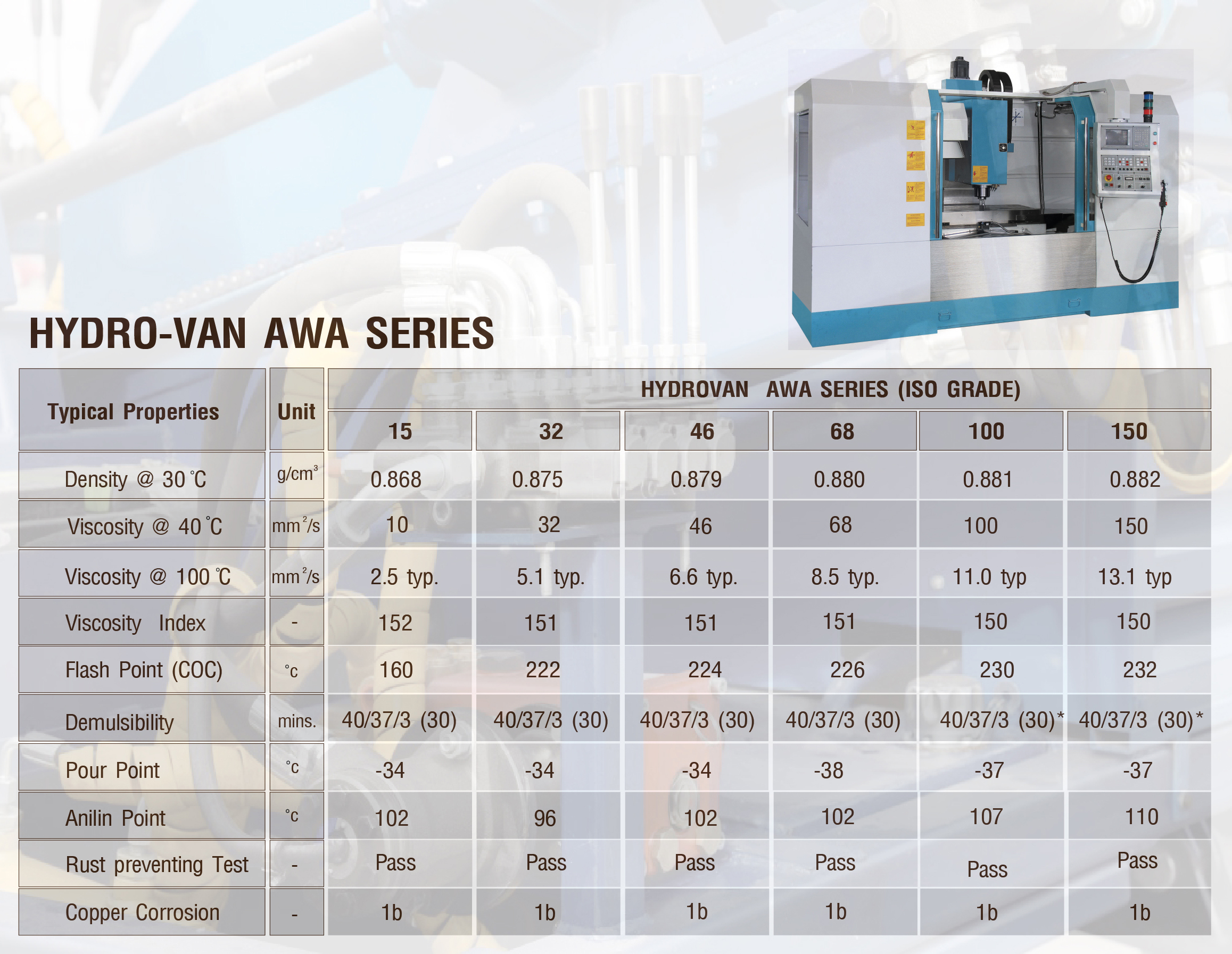 HYDRO-VAN CG SERIES are a range of heavily fortififfiied lead free. They utilize advanced EP additive technology to provide performance characteristics superior to move conventional gear and cutting oil. Applications are recommended for hydraulic system, gear unit, cutting oil for bolt and nut and centralized bearing lubrication system that require the oil with good anti-wear and anti-oxidation properties.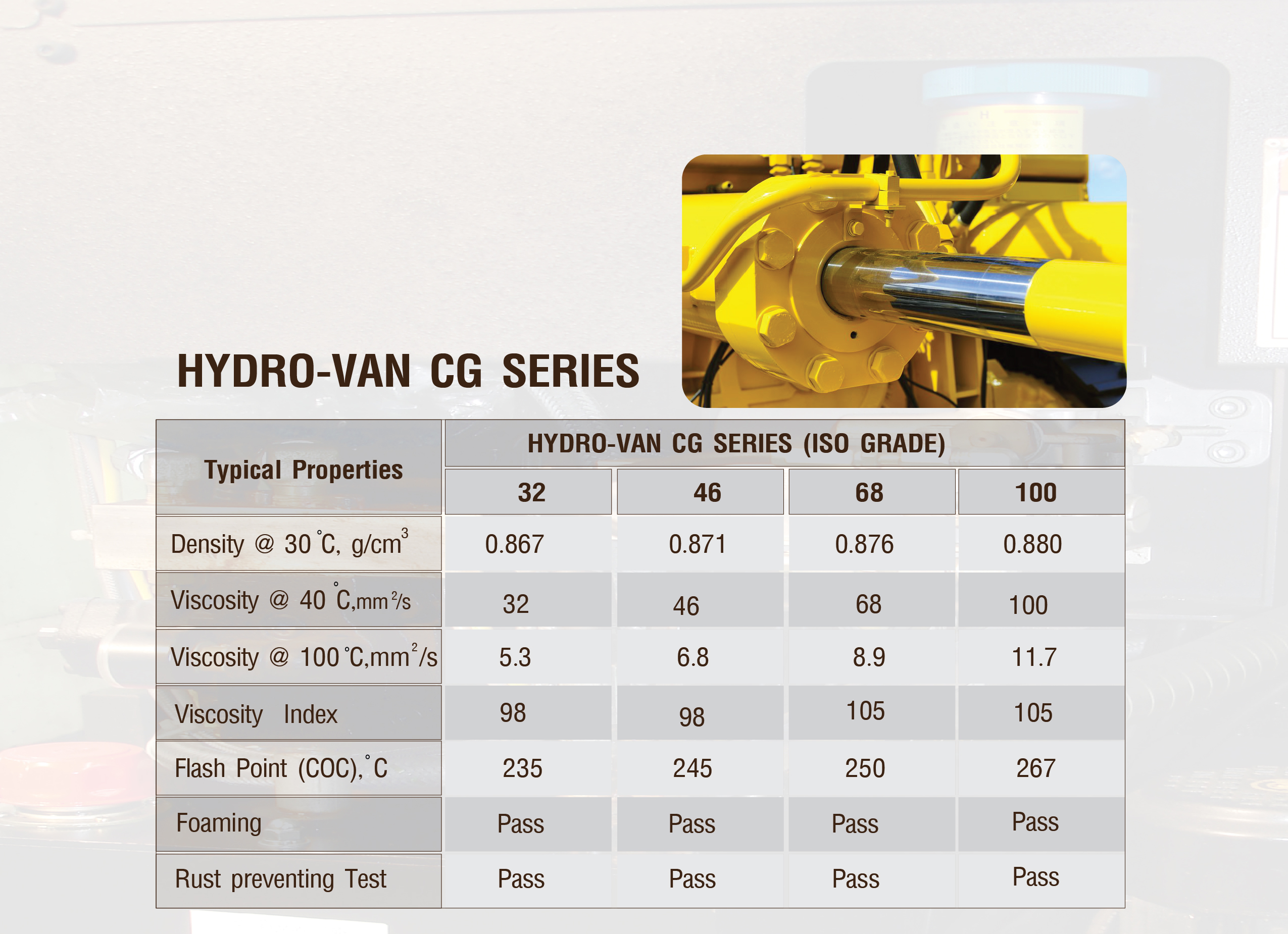 ---